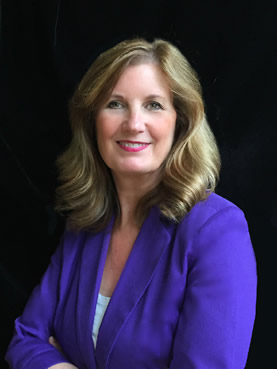 Allison Beavan
Artistic Director
Allison Beavan holds a masters degree from Central Connecticut State University's Music Institute where she studied conducting under Dr. Pamela Perry and Dr. Ann Howard Jones. She has been a frequent presenter of her master's thesis on choral repertoire at music educators' state conventions as well as at the national convention of the American Choral Directors Association. She was Soprano Assistant Conductor for Carnegie Hall under the direction of Robert Shaw, James Conlon and Andre Previn for their Choral Conductor Workshop Concert Series.
Allison is well known for her role as choral director at Nauset Regional High School where she was selected Regional Teacher of the Year and was also named a Paul Harris Fellow. Her choruses have received Silver and Gold medals at dozens of state and national competitions and in Montreal as well. They performed with the Cape Cod Symphony Orchestra, Christmas Pops, Pops in the Park!, at the Massachusetts State House, Colonial Williamsburg and Disney World. During her tenure at Nauset, the select Honors Chorus performed on five different occasions in Carnegie Hall.
Allison has performed locally as soprano soloist with the Chatham Chorale, Cape Cod Opera and the Cape Cod Symphony Orchestra. She maintains a private voice studio in Orleans and is a musician in residence at the First Congregational Church in Chatham.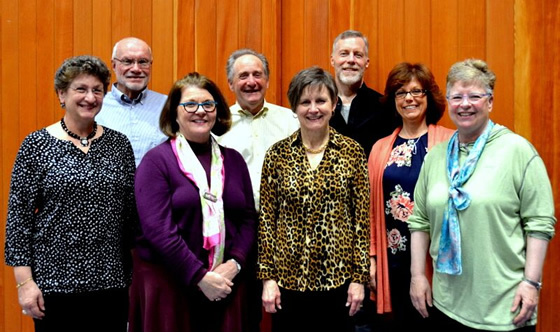 (pictured from left – Sue Peters, Fred Gaechter, Kathleen Henry, Carl Brotman, Janice Gray, Jeff Tagen, Lynne Johnson, Rita Burke)
Board of Trustees
The Outer Cape Chorale Board of Trustees greets you! We hope that the Chorale brings you joy, whether you are an audience member or one of our many singers. We strive to facilitate a smooth operation and healthy organization so that our Artistic Director, Allison Beavan, can focus on leading our musical journey.
Jeff Tagen, President
Kathleen Henry, Vice President
Sue Peters, Treasurer
Lynne Johnson, Clerk
Carl Brotman
Rita Burke
Fred Gaechter
Janice Gray
Jeff Tagen, President (Provincetown) – a Chorale member for 4 years, Jeff applies his corporate project management experience to help guide the activities of the Chorale and its Board.
Kathleen Henry, Vice President (Milton / Truro) – Kathleen, a chorale member for 5 years, is a novelist; she has experience in non-profit fundraising and graphic design.
Sue Peters, Treasurer (Wellfleet) – Sue practiced law in Washington DC, worked for an international accounting firm in Tokyo, Japan, and ran Tax and Business Service offices for American Express in Honolulu and Minneapolis before settling on the Cape where she is a broker associate for Berkshire Hathaway Cape Shores Real Estate. Sue joined the Chorale in 2002 and has been a Chamber Singer since 2003.
Lynne Johnson, Clerk (Eastham) – Lynne joined the Chorale in 2015, bringing over 30 years' experience as an actor, singer, director and educator. Formerly Exec. Director of the River's Edge Arts Alliance of Hudson MA; Assoc. Director of Education at the Huntington Theater Company; Board of Director of the Acton Community Chorus; Drama teacher at Hudson MA High School; Founding director of the Hudson Drama Workshop; Director of Education at CORE Stage Company of Arlington; and Artistic Director of The Actor's Playground of Hudson.
Carl Brotman (Truro) – Carl Brotman MD is a retired medical educator and former Director of the Psychoanalytic Institute of New England in Boston. He started with the Chorale as an usher at concerts before deciding to sing with the group four years ago. Carl is also a member of the Chamber Singers.
Rita Burke (Truro) – Rita retired from music teaching after 35 years. Her primary instrument was the oboe. She was the recipient of the N.J. Governor's Award because of her achievement in combining music with special services. Rita now participates in a women's choir called Common Voices. She is also an avid djembe drummer. She has been singing with OCC since 2012.
Fred Gaechter (Truro) – A member of the Chorale for 11 years and a retired Executive Director at Telcordia, Fred is a past Truro Selectman and Chairman of that Board, a Board member and immediate past President of Outer Cape Health Services, and the current President of the Truro Conservation Trust. Other than volunteerism and singing, Fred's other passions are photography and travel.
Janice Gray (Wellfleet) – a Chorale member for 10 years, Janice had a long career in classical music radio followed by 20 years in her current career in financial planning and asset management. Before joining the Outer Cape Chorale board this year, she served on the board for Outer Cape Health.