Our Mission Statement
The Outer Cape Chorale is a welcoming, non-auditioned chorus that fosters joyful, excellent singing through diverse repertoire. We strive to bring the inspiration of choral music to our community.
Our membership varies from season to season, with anywhere from 120 to 150 singers performing at each concert. 120 singers will make joyous music at our May 2018 concert, "Sea, Sand & Song – the Inspiration of Cape Cod".
Our Beginnings
The Outer Cape Chorale was founded in 2002 by Jon Arterton and a dedicated group of supporters. Our first performance was May 4, 2002, with 72 singers and 4 instrumentalists. The performance was so well received that an encore performance was held on June 1, 2002. The Chorale has performed continuously since that time, presenting distinctive musical programs from classical to jazz, from Broadway to the Beatles, from choral classics to music from Africa.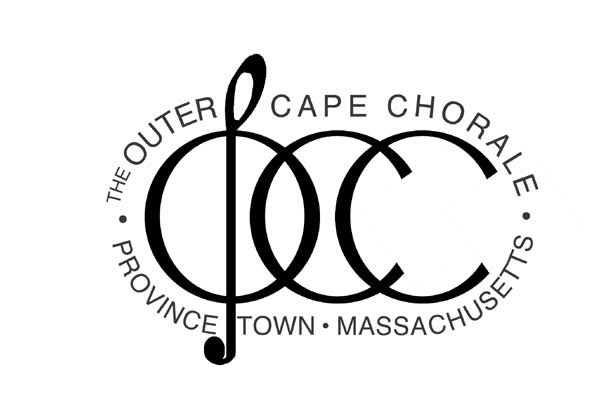 Our founding board members:
Eric Dray, President
Jon Arterton, Musical Director
Mary Abt
James Mack
Molly Lofgren
Paul Roberts
Robbie Robinson
Sara Robinson
Suzanne Grout Thomas
Before the Chorale, there was the Provincetown Choral Society, led by Founder and Musical Director Betty Kelly from 1966-2001. Betty has been a dedicated member of the Outer Cape Chorale ever since and still graces our stage today.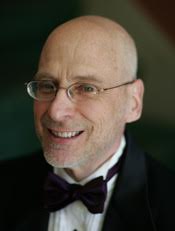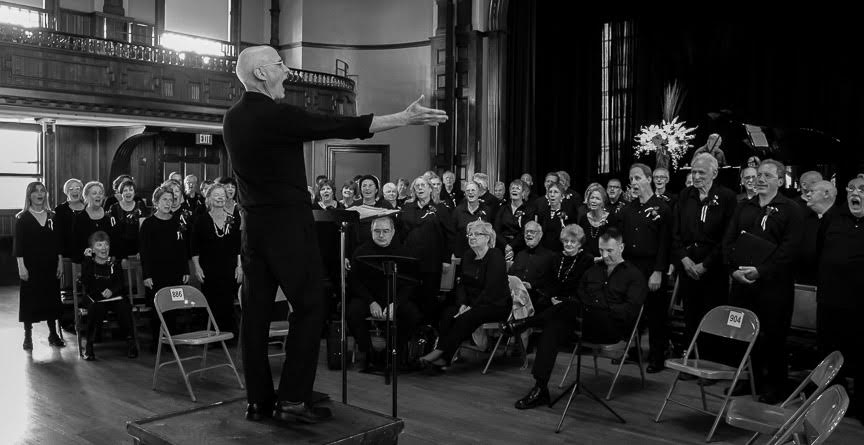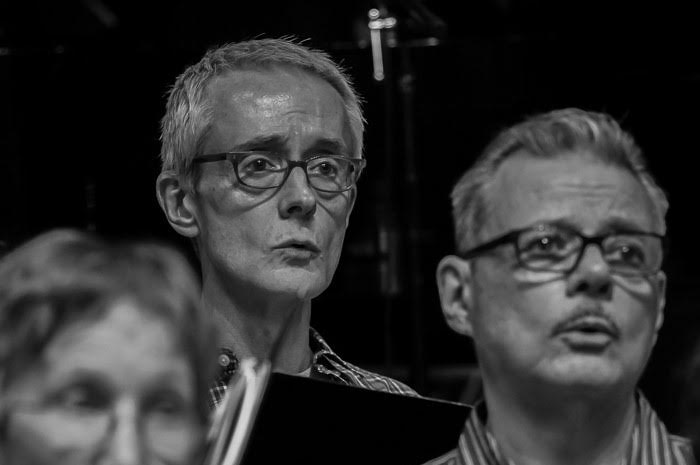 Our esteemed founder, Jon Arterton
Jon Arterton began his musical journey as a choirboy at Washington's National Cathedral. He was twice a Tanglewood Vocal Fellow at the Berkshire Music Festival, and holds a Master's Degree from The New England Conservatory of Music where he also served as Assistant Conductor of Choruses. He was the founder and musical arranger of The Flirtations, the proudly gay a cappella group seen on HBO, Good Morning America and in the film Philadelphia. He toured with the group for a decade singing all over Europe and the Americas, singing in such places as Carnegie Hall and Yankee Stadium. He also holds an MFA degree in Acting from Smith College, and appeared as an actor in many regional and Off-Broadway productions, and in The Utter Glory of Morrissey Hall on Broadway. He gives periodic Singing Workshops, and has given master classes at the Gay and Lesbian Choruses Small Ensemble Festival in Louisville, the Contemporary A Cappella Society Conference in Boston, and the Augusta Heritage Music Festival in Elkins, WV. He served as the Director of Music at Provincetown's U.U. Meeting House and performs multi-layered songs with his solo voice and a digital looping device called an Echoplex. He and his husband James Mack often perform together and have recorded a CD "Legally Married…and the sky didn't fall!"
Thank you for everything and farewell to our founder Jon Arterton and his husband James Mack! Jon and James currently reside in Gulfport, Florida. Jon launched his new chorale, the One City Chorus this spring in St. Petersburg, Florida.
2016 – new beginnings
Jon Arterton announced his plans to leave the Outer Cape Chorale in 2015, due to his upcoming move to Florida with husband James Mack. We had the incredible fortune to enlist Allison Beavan to take the baton to lead the Chorale through its next chapters. See the Our Leadership page to learn more about our wonderful new Artistic Director, Allison Beavan!