Sand, Sea & Song
Friday May 18th and Saturday May 19th at 7:00 PM, Provincetown Town Hall
Sunday May 20th at 3:00 PM, Nauset Regional Middle School, Orleans
Music inspired by the beauty of Cape Cod
Featuring Ronald Perera's Why I Wake Early, based on the poetry of Mary Oliver and a program of songs, composers, and more – all from or about our beloved Cape Cod!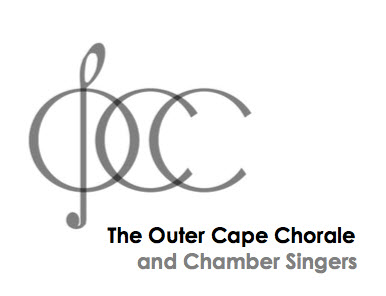 Congratulations, Chamber Singers on a successful and uplifting 2017 summer concert series! Thank you to our appreciative audiences and to Cape Air, sponsor of the Chamber Singers Summer 2017 concert season.
We look forward to another musical journey with you in summer 2018! Until then, you can see the Chamber Singers perform at each of the Outer Cape Chorale concerts.
For more about the Chamber Singers, click here: Details
Other Events
The Outer Cape Chorale and Chamber Singers appear at other events from time to time. Watch this space for more information about future events!