The Outer Cape Chorale presents
Songs to Light the Way
Friday, December 9th at 7PM – Provincetown Town Hall
Saturday, December 10th at 5PM – Provincetown Town Hall
Sunday, December 11th at 3PM – Nauset Middle School in Orleans
Admission is free   *   No tickets needed
Goodwill donations welcome   *  Masks recommended
Songs to Light the Way will be live streamed on Saturday at 5PM!
If you can't attend one of our concerts in person,
click here to learn how to watch us on Facebook or YouTube!
Spread the word!  Download our poster!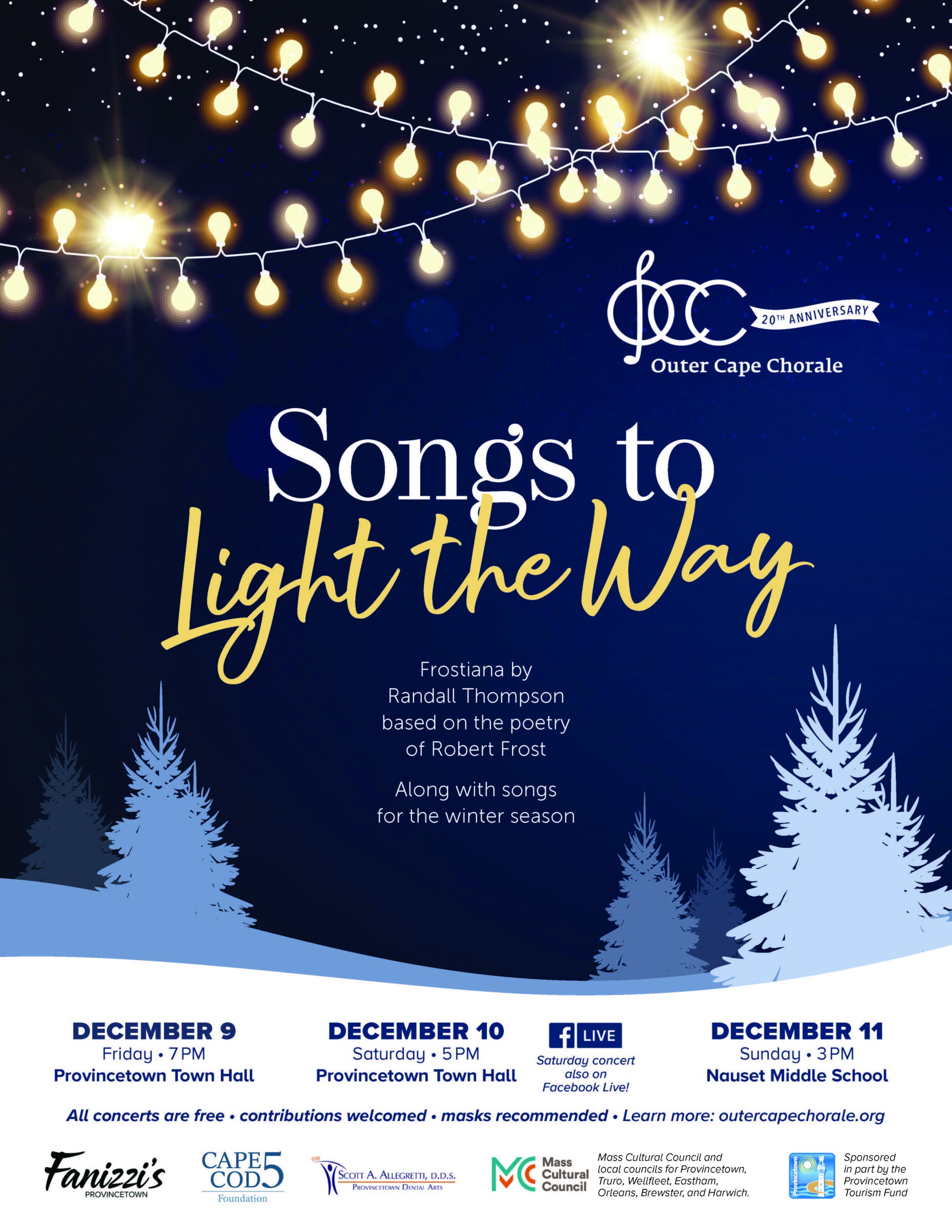 Mark your calendars for the Outer Cape Chorale's Spring 2023 concerts!
Friday, May 19, 2023 at 7PM in Provincetown Town Hall
Saturday, May 20, 2023 at 5PM in Provincetown Town Hall
Sunday, May 21, 2023 at 3PM at Nauset Middle School in Orleans
And watch this space for the Chamber Singers June 2023 concert schedule!
The concert calendar will be announced in Spring 2023