Coming in December 2018 – Fauré Requiem
Friday December 7th and Saturday December 8th at 7:00 PM, Provincetown Town Hall
Sunday December 9th at 3:00 PM, Nauset Regional Middle School, Orleans
Come and be awed by the spectacular Fauré Requiem – a perennial favorite of the choral repertoire known and loved throughout the world. Fauré's lush beautiful melodies are at once haunting and soothing and not easily forgotten. The Chorale will also present John Rutter's When Icicles Hang – a delightful set of heart-warming secular songs that will lead us in to the winter season!
Chamber Singers 2018 Summer Concert Series
June 29 at 7:00 PM
Seashore Point, 100 Alden St, Provincetown
July 1 at 5:00 PM
Truro Congregational, 3 1st Parish Lane, Truro
July 8 at 5:00 PM
St. Mary of the Harbor, 517 Commercial St, Provincetown
July 19 at 7:00 PM
National Seashore Visitor Center, 50 Nauset Rd, Eastham
July 22 at 4:00 PM
Wellfleet Library, 55 West Main, Wellfleet
July 29 at 5:00
Eastham Public Library, Samoset Rd, Eastham
August 1 at 7:00 PM
Highland House Museum, Highland House Rd, Truro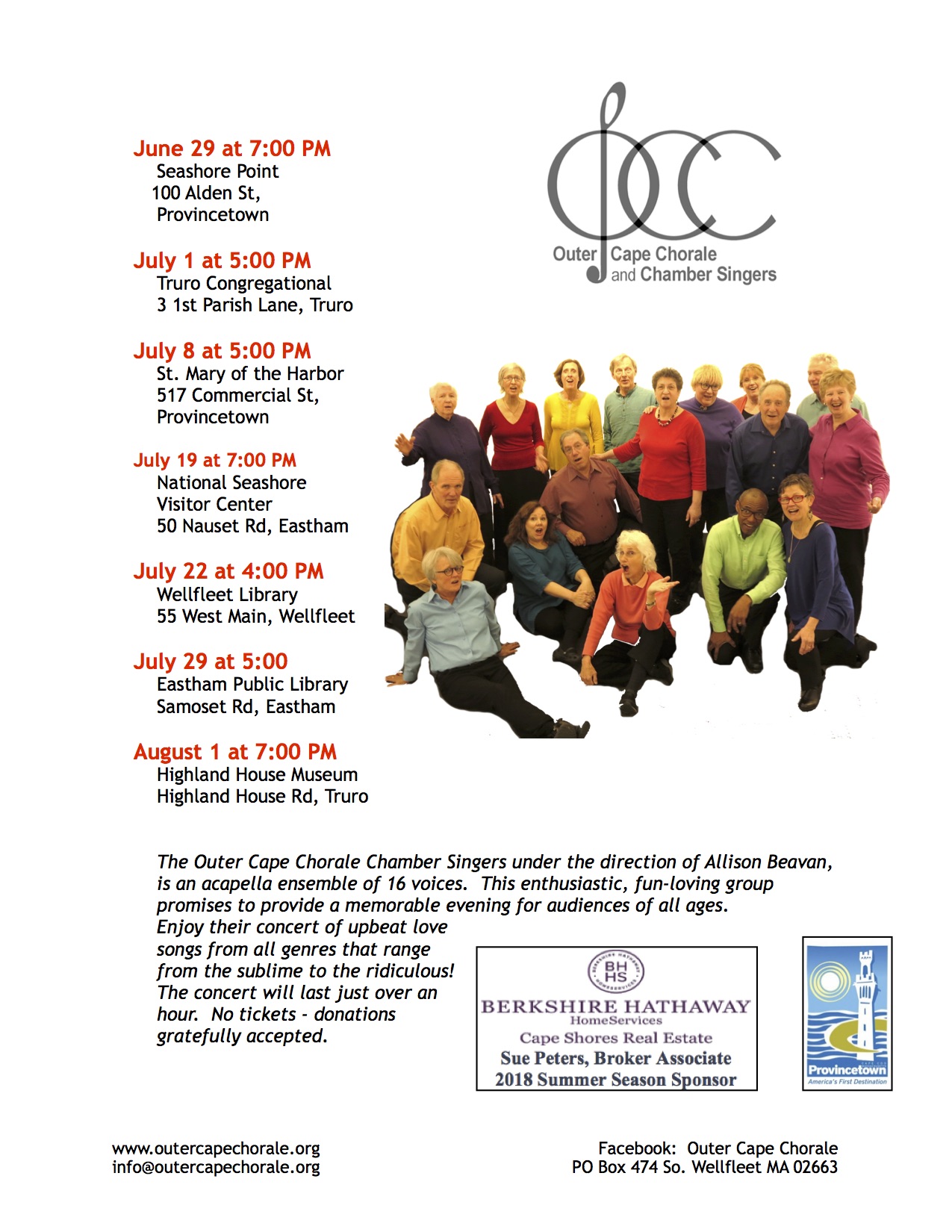 Other Events
The Outer Cape Chorale and Chamber Singers appear at other events from time to time. Watch this space for more information about future events!