All of us with the Outer Cape Chorale are so disappointed that we were unable to bring you our May 2020 concert "America's Journey Through Song".  We hope to present this program at a future concert.
We are monitoring events related to COVID-19.  As more information and guidance becomes available, we'll update the plans for our future events.  In the meantime, we are continuing our studies of music theory and vocal technique and we are looking forward to the time that we can safely rehearse and perform.
Thank you for your encouragement and support during these times!
Chamber Singers 2020 Summer Concert Series
Understandably and with regret, the Chamber Singers will not be able to present their 2020 summer concert series "Places".  But we continue to work remotely as an ensemble, until the time is right for us to perform for you once again.
December 2020 – Holidays Around The World!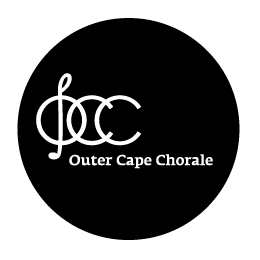 Friday December 11th at 7:00 PM
Saturday December 12th at 7:00 PM
Provincetown Town Hall
Sunday December 13th at 3:00 PM
Nauset Regional Middle School, Orleans
Other Events
The Outer Cape Chorale and Chamber Singers appear at other events from time to time. Watch this space for more information about future events!