Chamber Singers 2019 Summer Concert Series
Moon and Stars
Appearing now!
The Chamber Singers present "Moon and Stars" in a series of summer concerts across the Outer Cape!

Click here for the full concert schedule!
The Outer Cape Chorale Chamber Singers under the direction of Allison Beavan, is an a capella ensemble of approximately 20 voices. This enthusiastic, fun-loving group performs a series of concerts across the outer Cape each summer, and often appears with the full Chorale in their May and December concerts.
For more about the Chamber Singers, click here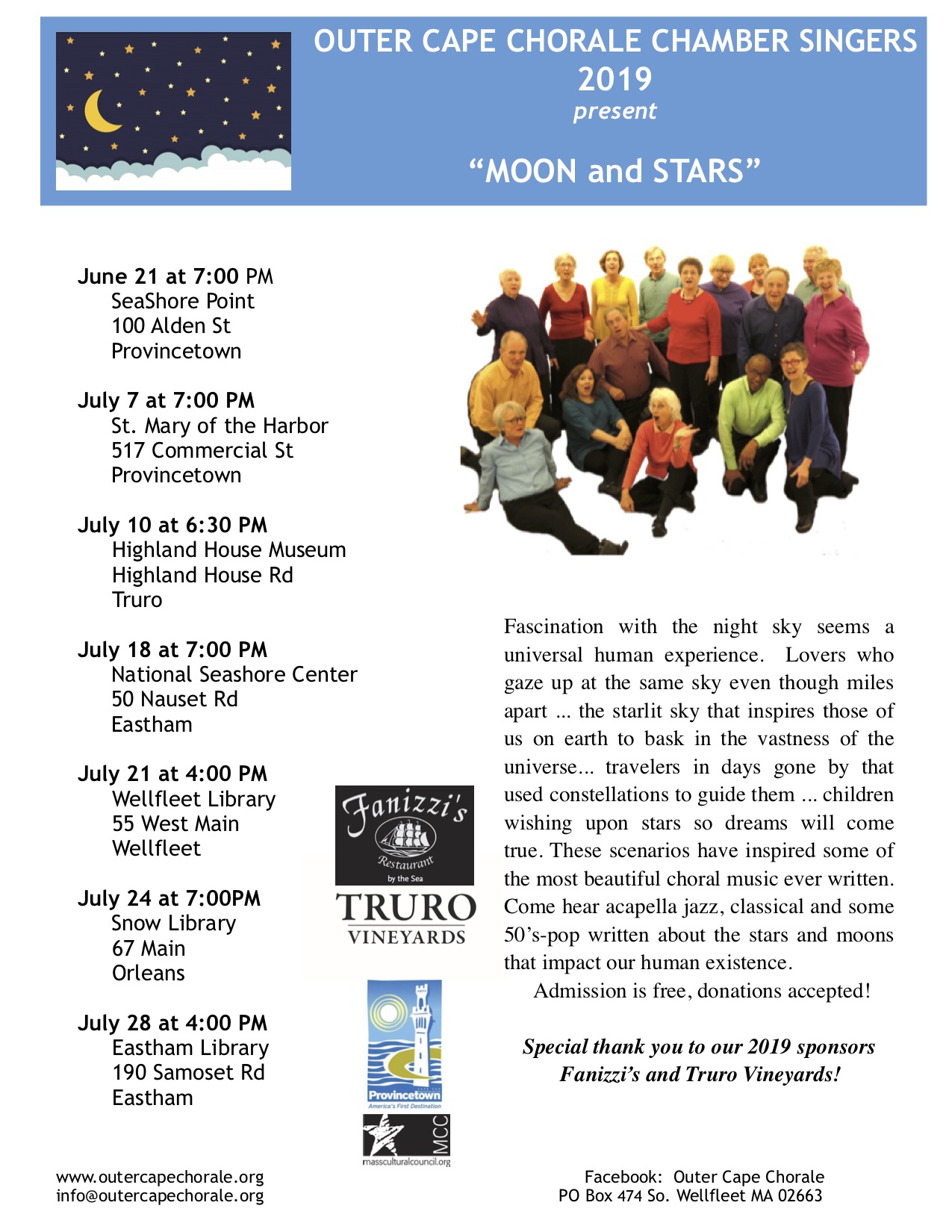 December 2019 – Magnificent Magnificats!
Friday December 13th & Saturday December 14th at 7:00 PM
Provincetown Town Hall
Sunday December 15th at 3:00 PM
Nauset Regional Middle School, Orleans
A celebration of Magnificats from differing time periods and composers, as well as excerpts from Messiah! This will prove to be a festive concert of beautiful choral literature in keeping with the season!
Mark your calendars!
Other Events
The Outer Cape Chorale and Chamber Singers appear at other events from time to time. Watch this space for more information about future events!