Our Mission Statement
The Outer Cape Chorale is a welcoming, non-auditioned chorus that fosters joyful, excellent singing through diverse repertoire. We strive to bring the inspiration of choral music to our community.
Our membership varies from season to season.  Before the pandemic, our concert performances typically featured between 100 and 140 singers.  We return to the stage in May 2022 with 55 singers organized into a Soprano/Alto choir, a Tenor/Bass choir, and the Chamber Singers.
Our Beginnings
The Outer Cape Chorale was founded in 2002 by Jon Arterton and a dedicated group of supporters. Our first performance was May 4, 2002, with 72 singers and 4 instrumentalists. The performance was so well received that an encore performance was held on June 1, 2002. The Chorale has performed continuously since that time, presenting distinctive musical programs from classical to jazz, from Broadway to the Beatles, from choral classics to music from Africa.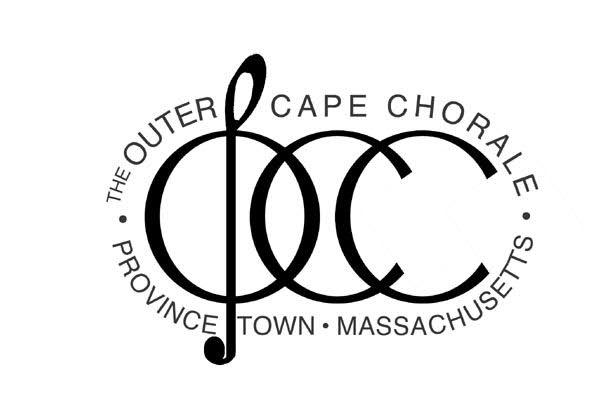 Our founding board members:
Eric Dray, President
Jon Arterton, Musical Director
Mary Abt
James Mack
Molly Lofgren
Paul Roberts
Robbie Robinson
Sara Robinson
Suzanne Grout Thomas
Before the Chorale, there was the Provincetown Choral Society led by Founder and Musical Director Betty Kelly from 1966-2001.  Betty passed away in 2021.  She will be remembered as a dedicated member of the Outer Cape Chorale and steadfast supporter of the choral arts who was beloved by singers and audiences alike.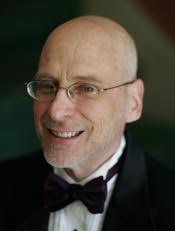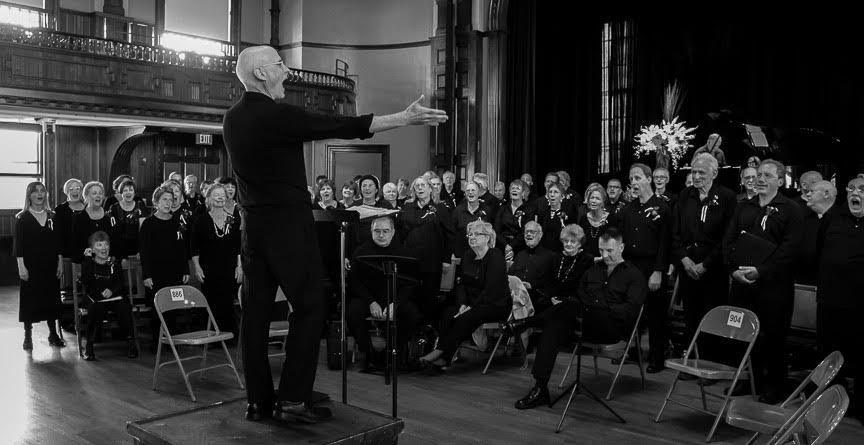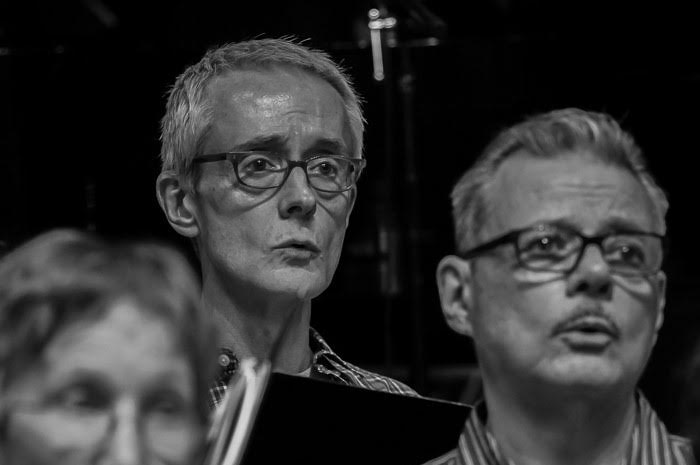 Our esteemed founder, Jon Arterton
Jon Arterton began his musical journey as a choirboy at Washington's National Cathedral. He was twice a Tanglewood Vocal Fellow at the Berkshire Music Festival, and holds a Master's Degree from The New England Conservatory of Music where he also served as Assistant Conductor of Choruses. He was the founder and musical arranger of The Flirtations, the proudly gay a cappella group seen on HBO, Good Morning America and in the film Philadelphia. He toured with the group for a decade singing all over Europe and the Americas, singing in such places as Carnegie Hall and Yankee Stadium. He also holds an MFA degree in Acting from Smith College, and appeared as an actor in many regional and Off-Broadway productions, and in The Utter Glory of Morrissey Hall on Broadway. He gives periodic Singing Workshops, and has given master classes at the Gay and Lesbian Choruses Small Ensemble Festival in Louisville, the Contemporary A Cappella Society Conference in Boston, and the Augusta Heritage Music Festival in Elkins, WV. He served as the Director of Music at Provincetown's U.U. Meeting House and performs multi-layered songs with his solo voice and a digital looping device called an Echoplex. He and his husband James Mack often perform together and have recorded a CD "Legally Married…and the sky didn't fall!"
Jon Arterton announced his plans to leave the Outer Cape Chorale in 2015, due to his move to Florida with husband James.  Thank you for everything and farewell! Jon and James currently reside in Gulfport, Florida. Jon launched his new chorale, the One City Chorus in 2017 in St. Petersburg, Florida.
2016 – Allison Beavan leads OCC forward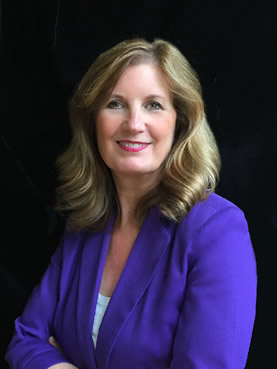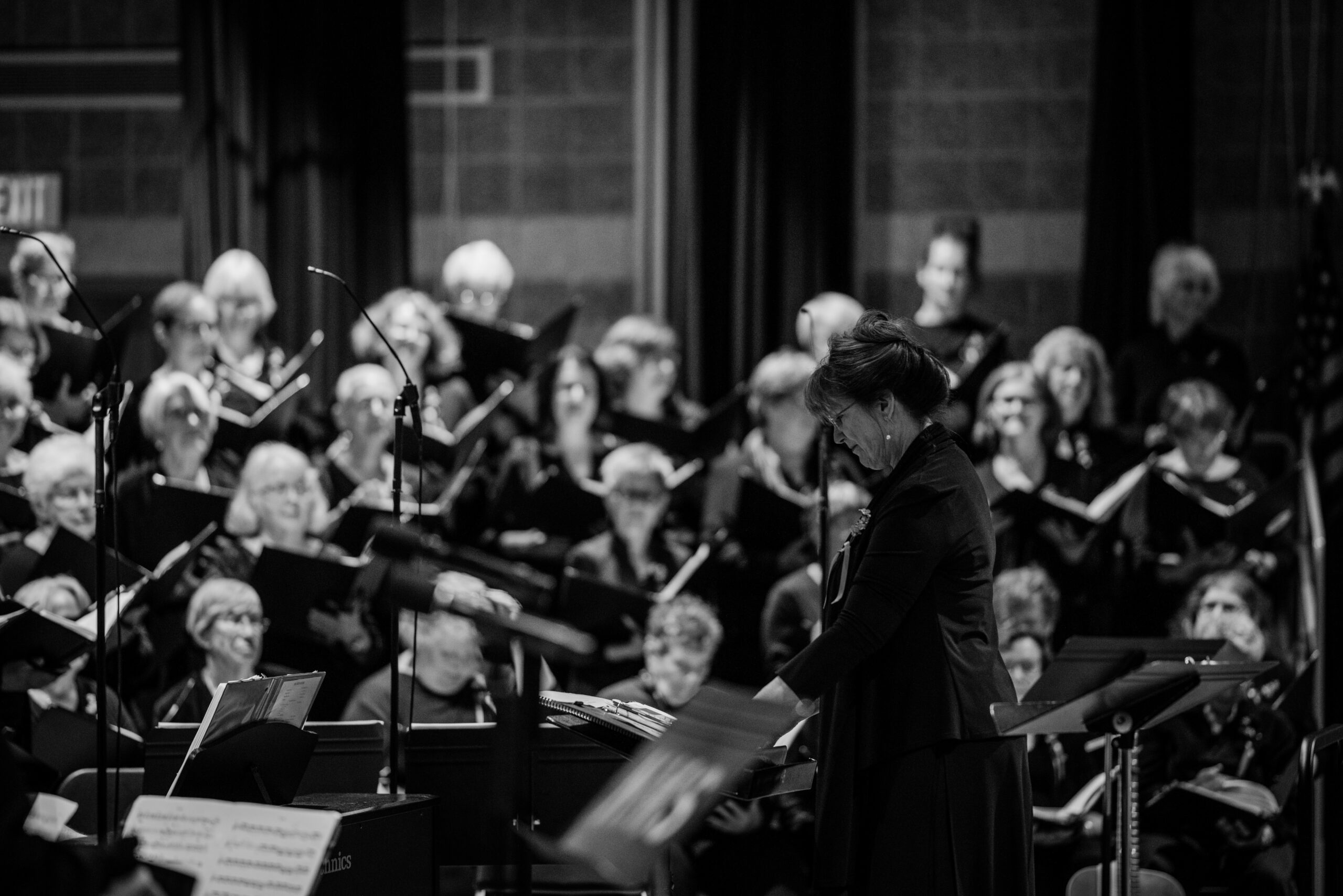 In 2016, Allison Beavan took the figurative – and literal – baton from Jon Arterton and led the Chorale forward until 2022.  Leveraging her extensive background in choral study and performance – in combination with her acclaimed voice teaching skills – Allison mapped out a strategy to enhance our musical skills and performance quality.  Audience reaction was very positive, as each concert built upon the success of those preceding it – including "Celebrate Music!", "O Be Joyful!", "Go for Baroque!", "Faure Requiem", and "Magnificent Magnificats".
Under Allison's stewardship, the Chorale also included collaborations with choral and theater groups in concerts such as "Mass of the Children", "Sea, Sand, and Song", and "Opera Meets Broadway".
And during COVID, Allison found creative ways to engage singers and our community with activities such as Zoom music theory classes, Zoom rehearsals to learn new repertoire, an outdoor event, and a monthly newsletter celebrating choral performances on video.
In December 2021, the Chamber Singers returned to the stage with "Merrily Mozart" for two shows in Provincetown.  And after the unfortunate cancellation of the full Chorale's Spring 2022 concert, about 70 singers presented our "Songs to Light the Way" concert with 3 performances in December 2022 – to rave reviews!
Allison returns to the Artistic Director position for the Fall 2023 season, after a hiatus due to personal reasons.
OCC would like to thank Joe Dudzinski for leading the Chorale during the Spring 2023 season, presenting the well-received concert "For the Beauty of the Earth".