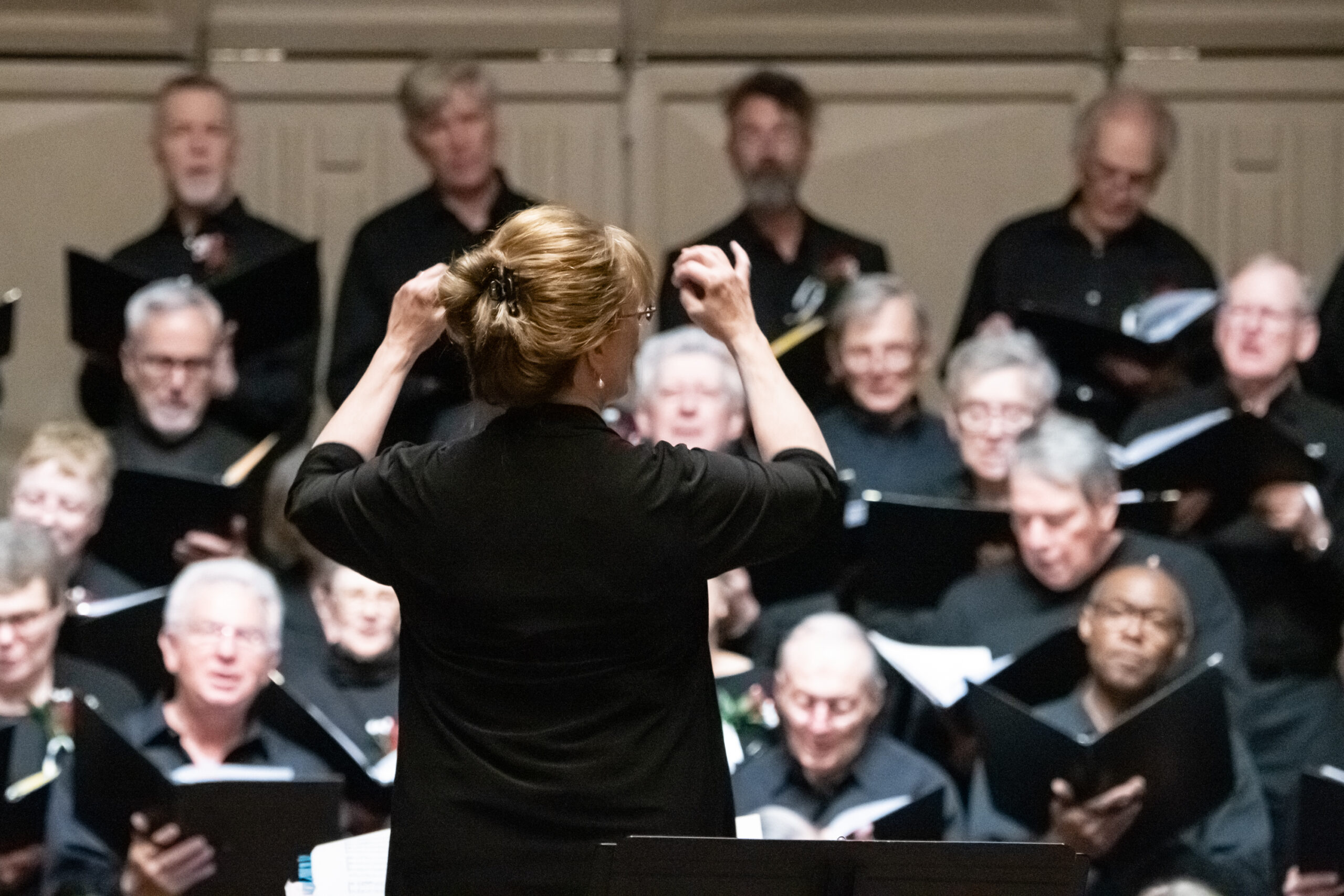 Allison Beavan, Artistic Director
Allison Beavan is in her eighth season with the Outer Cape Chorale and Chamber Singers.
As choral director at Nauset Regional High School, Allison was awarded Regional Teacher of the Year and named a Paul Harris Fellow.  Under her direction, the Nauset choruses received dozens of Silver and Gold medals at state and national competitions.  Her Nauset Honors Chorus performed on five different occasions in Carnegie Hall and locally as featured guests with the Cape Cod Symphony under Jung Ho-Pak.
Her career as a music educator led her to serve as an adjudicator for high school choral and solo voice competitions.  She has frequently presented seminars on her extensive background in choral repertoire at music educators' state conventions and the national convention of the American Choral Directors Association.  She is published in the American Choral Director Association's Choral Journal and developed a choral curriculum based on a rotation of eclectic repertoire used in high schools today.
Allison holds a Master's Degree from the Summer Music Institute at Central Connecticut State University where she studied choral conducting under Dr. Pamela Perry and Dr. Ann Howard Jones.  Having served as a frequent Assistant Conductor for the Carnegie Hall Choral Conductor Concert Series with Robert Shaw, James Conlon and Andre Previn, Allison came to embrace the Shaw philosophy and love for the amateur chorus.  Her tenure with the Outer Cape Chorale is a natural progression of her life's work.
Allison has appeared as a professional soprano soloist in musical theater, oratorio and opera productions throughout the Northeast.  She has also performed with choral ensembles in Boston including The Cantata Singers and Emmanuel Music.  Throughout her career Allison has maintained a private voice studio and is proud of her many students who have gone on to operatic, teaching, and conducting careers of their own.
The Outer Cape Chorale Board of Trustees greets you!  We hope that the Chorale brings you joy, whether you are an audience member or one of our many singers.  We strive to facilitate a smooth operation and healthy organization so that our Artistic Director, Allison Beavan, can focus on leading our musical journey.
Jeff Tagen, President
Sue Peters, Treasurer
Martha Magane, Clerk
Russell Braun
Marca Daley
Janice Gray
Barbara Honda
Nancy Sweeney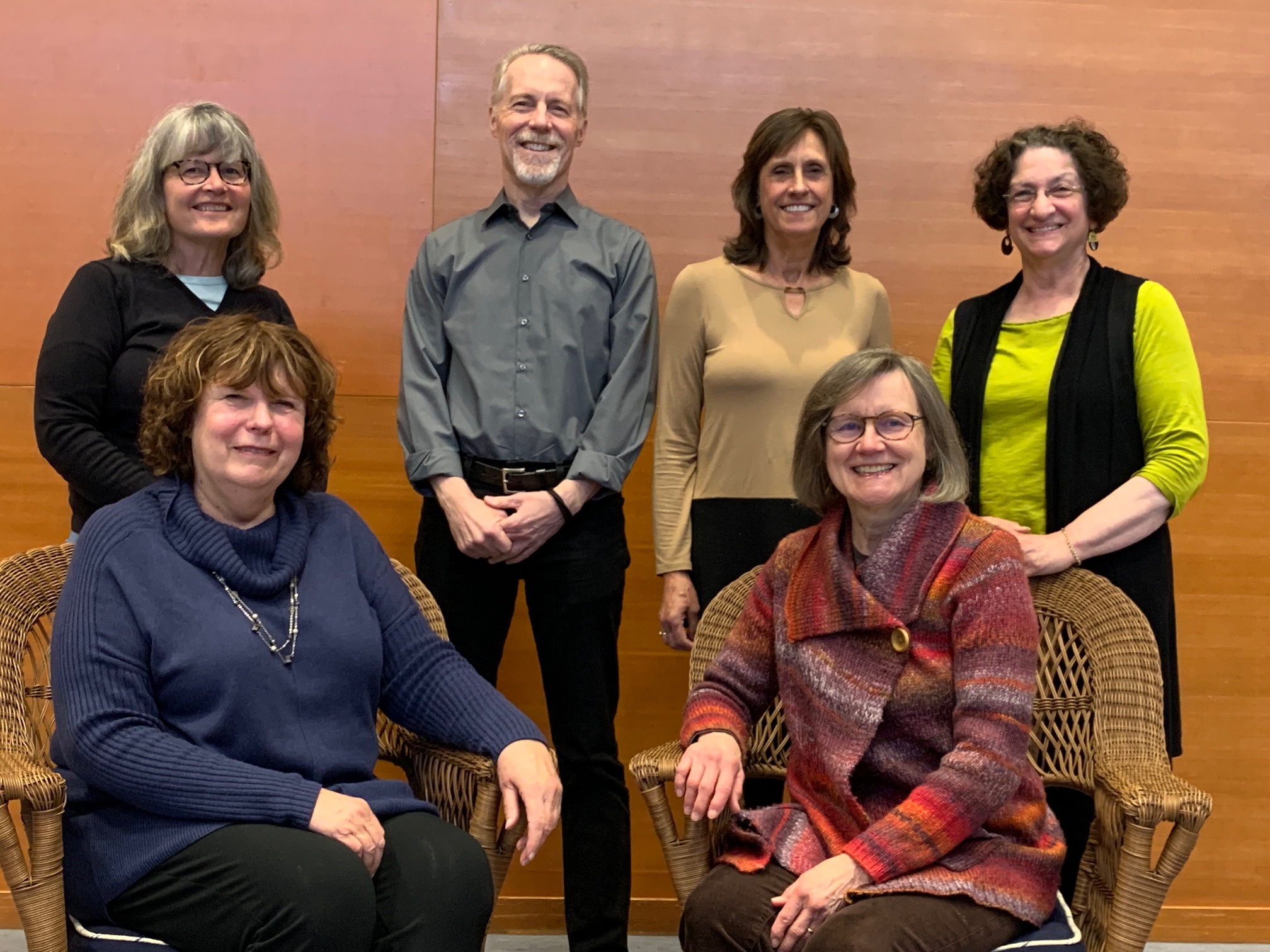 (seated from left – Nancy Sweeney, Janice Gray; standing from left – Barbara Honda, Jeff Tagen, Martha Magane, Sue Peters; not pictured – Russell Braun, Marca Daley)
Jeff Tagen, President (Provincetown) – a Chorale member since 2014, Jeff applies his corporate project management experience to help guide the activities of the Chorale and its Board.
Sue Peters, Treasurer (Wellfleet) – Sue practiced law in Washington DC, worked for an international accounting firm in Tokyo, Japan, and ran Tax and Business Service offices for American Express in Honolulu and Minneapolis before settling on the Cape where she is a broker associate for Berkshire Hathaway Cape Shores Real Estate. Sue joined the Chorale in 2002 and has been a Chamber Singer since 2003.
Martha Magane, Clerk (Truro) – Martha has sung with the Outer Cape Chorale since its beginning in 2002, and before that sang with The Provincetown Choral Society. She is a former Library Director at the Eastham Public Library, and now serves as a Library Trustee in Truro. She is also a member of the Chamber Singers.
Russell Braun (Truro) – A member of the Chorale since 2005 and the Chamber Singers since 2006, Russ has been an ensemble singer most of his life, singing a mix spanning street corner doo-wop to choral masterpieces.  He is a retired architect and focused most of his career on real estate development and construction management.
Marca Daley (Wellfleet) – Marca, who joined the Chorale in 2018 and the Chamber singers in 2021, has been active in choral and musical theater groups, here and abroad, for many years.  She is a recently retired teacher/administrator, and loves being back on the Cape.
Janice Gray (Wellfleet) – a Chorale member for 12 years, Janice had a long career in classical music radio followed by 20 years in her current career in financial planning and asset management.  Before joining the Outer Cape Chorale board, she served on the board for Outer Cape Health.
Barbara Honda (Eastham) – Barbara moved to the Cape full time in 2016 and joined the chorale shortly thereafter.  Barbara's background in education, having taught every age group from preschool through college level, has given her great organizational and people skills.  She currently works part time at the Eastham Public Library.
Nancy Sweeney (Harwich) – Nancy has sung with OCC since 2012.  She is a retired elementary school teacher of 38 years.  Nancy was a member of several off Cape choruses and the Wakefield Repertory Theater.  She also served on the board of directors of these organizations. She is currently co pantry manager of the Lower Cape Outreach Council.  Nancy is excited to be a member of the OCC Board.