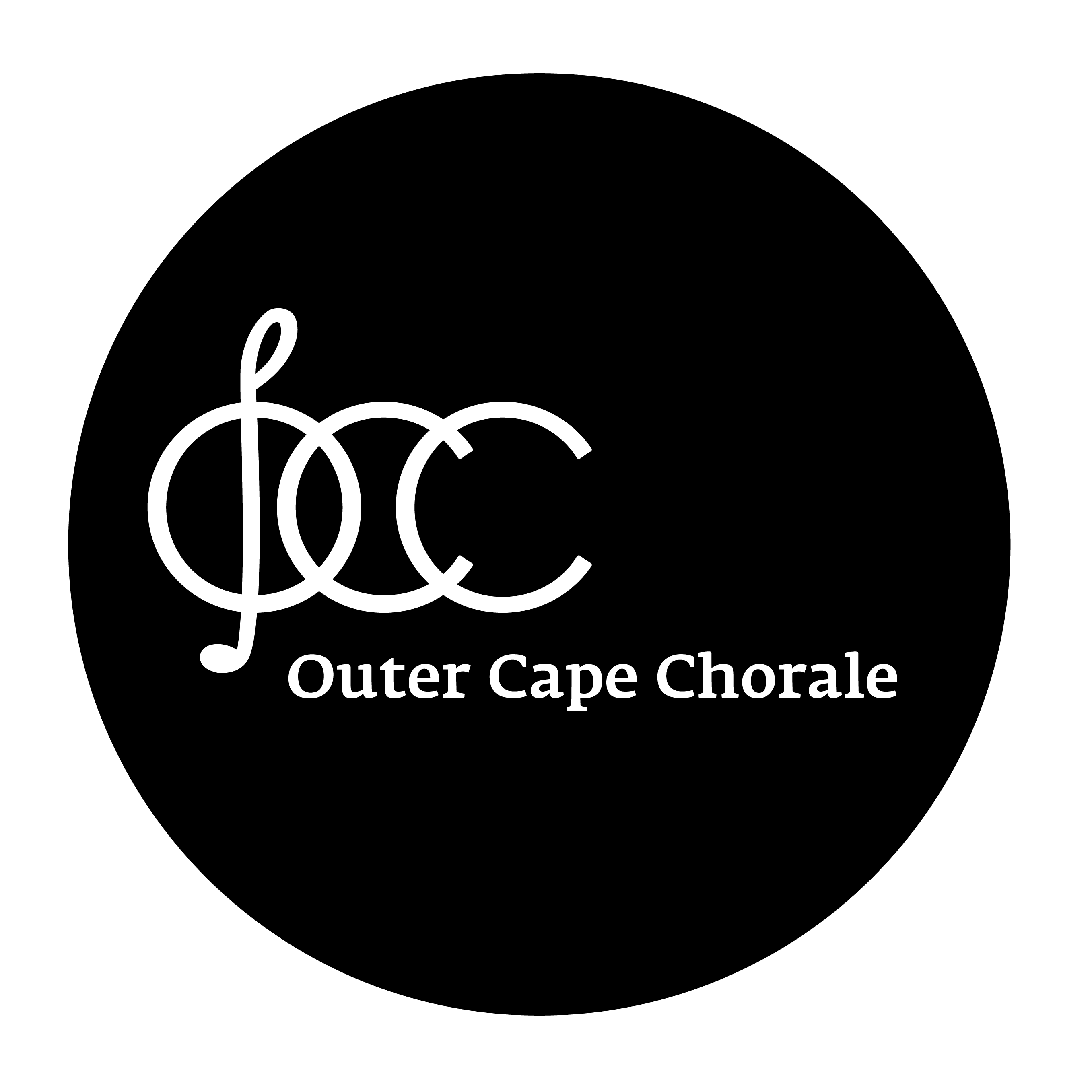 Artistic Director Position
The Outer Cape Chorale seeks an Artistic Director for its large non-auditioned Chorale and smaller auditioned acapella Chamber Singer ensemble.  The Outer Cape Chorale is a welcoming chorus that fosters joyful, excellent singing through diverse repertoire.  We strive to bring the inspiration of choral music to our community through performance excellence.
The Chorale presents a 3-concert weekend twice a year of eclectic repertoire from oratorio to pop and typically performs with a chamber orchestra.  In addition, the Chamber Singer ensemble also performs in the two Chorale concerts and presents 6-8 concerts during the month of June.
The anticipated start date for the new Artistic Director is January 1, 2023 with rehearsals starting on February 9th.
Compensation is $23,000 to $25,000 annually.
Please see the OCC Artistic Director Job Description
Application Process:
Please email the following to [email protected] no later than November 12, 2022:
Cover letter stating the reasons for your interest in the position
Current resume/CV pdf
2-3 professional choral experience references including their contact information
2-3 examples of your past choral programs
Any other materials such as audio or video clips that you feel may be helpful to the Chorale's search committee
The Outer Cape Chorale is committed to creating a diverse environment and is proud to be an equal opportunity employer. All qualified applicants will receive consideration for employment without regard to race, color, religion, gender, gender identity or expression, sexual orientation, national origin, genetics, disability, age, or veteran status.
We are a fully vaccinated and boosted Chorale.  All singers, instrumentalists, accompanist and director are required to abide by the OCC COVID protocols.  See the OCC COVID Protocols for Fall 2022 Season and the OCC Attestation Fall 2022.
We invite you to listen to a few unedited excerpts of the Outer Cape Chorale and the Chamber Singers in live performance, below.  Thank you for your interest!