Choral Treasures – October 2020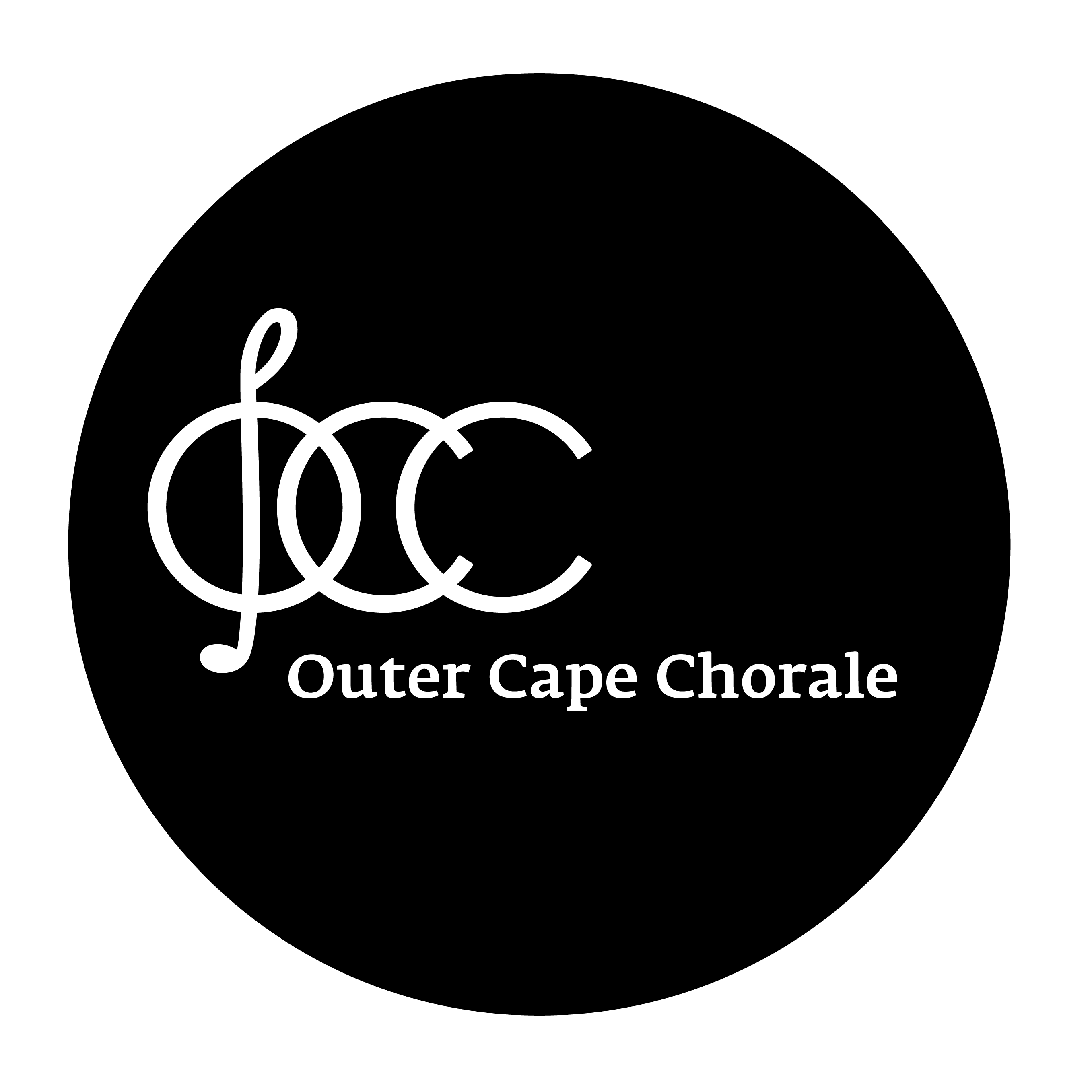 HELLO OCC FANS!
Each month now through December we hope you will treat yourself to a mini-choral-concert! Sit back and relax and enjoy the performance links below – simply click on the photos!
We also hope you will enjoy meeting some of our amazing OCC folks as well as our beloved sponsors who, with you and your contributions, make the Outer Cape Chorale possible!
Thanks in advance for joining us each month!  (Join our mailing list here.)
Enjoy two Choral Treasures for Halloween!
Silence Accompanied IX: Mists
by Charles Ives, performed by the St. Olaf Choir
Low lie the mists; they hide each hill and dell;
The grey skies weep with us who bid farewell.
But happier days through memory weaves a spell,
And brings new hope to hearts who bid farewell.
**************************
Le Ballet des Ombres – Berlioz (The Ghost Dance)
Form your ranks, begin the dance
The shadow falls on the day fled.
Shadows, your reign begins
In the dark horror of the night.
When winds of storms
Shake the green forests,
It also comes in our groves
Eerie black cypresses.
Form your ranks, begin the dance,
Shadows, take you by the hand,
Disturb this august Silence
Who rules the human race!
For jealousy points ranks,
Shadows of shepherds and kings!
Remember, pride, envy
You divided once!
One not felt that the sleepers;
In the other lived happiness.
All took different roads
To come all the same goal.
Shadows, forget the earth
And the pleasures and work!
Form a light dance
Who curve barely poppies!
Train your rank, dance!
But the moon rises and shines.
Win the Elysee in silence,
And let there be peace at night!
Fatal when in dark nights
Our voice will wake you up,
Consider that at the voice of shadows,
One day yours will unite.
**************************
Here's a bonus 17 minutes of fascinating listening!
How about Robert Kapilow's Green Eggs and Ham opera!
Yup, Opera! Fun! Click here!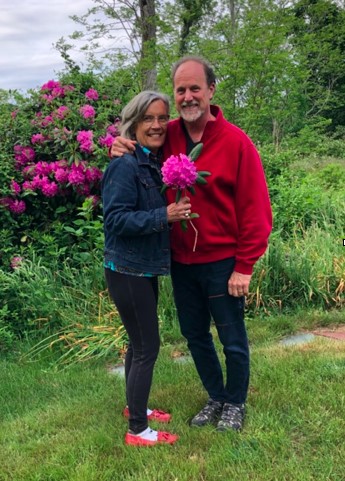 Hello tenors, basses, altos and sopranos! Hello Allison! Boy do we miss you!! The other day, late in the afternoon, I was pulling into my mother-in-law's (Mary Cassel) driveway and I felt a pang of melancholy. It felt as though we should be picking up Mom for chorale. But alas, not to be.
Chris and I haven't stopped singing during this endless pandemic. We take voice lessons virtually and in person. Chris's teacher has a huge plexiglass screen between him and his students. We have been participating all summer with the Truro First Parish choir, recording and texting our parts to our minister Rev Chad Kidd, who does a fabulous job synchronizing anywhere from four to twelve singers.
Our most exciting news is that we are realizing our dream of "Music, Meditation and Ministry." As of September 12, we are officially students of the Chaplaincy Institute of Maine.
**************************
Martha Magane, Soprano and Board Clerk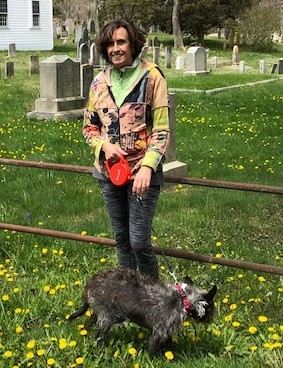 I come from a family that encouraged self expression. As the youngest of four children, I first exercised this with loud tantrums so I'd be heard over the din of all the others' talents. Later, after we cleaned out my mother's family house that went back generations, all of us became enamored of an old Edison phonograph and collection of cylinder records, and were allowed to bring it home. Rainy days we'd wind up the phonograph, put on a record, and sing along. My favorite was "Red Wing." It was sung in a wobbly old-timey voice and there were scratches that gave the tune an interesting depth.
Then, when I was in second grade, a neighbor friend of mine invited me to sing with her in the youth choir at a church we could walk to from our houses. I was hooked! It was there I learned how to read music and it quickly became my own form of self expression. I've been singing in choirs ever since.
A very special thank you to everyone at Berkshire Hathaway
for keeping the Outer Cape Chorale mission alive!
I am a Realtor who participates in OCC because of the joy it brings to singers and audiences. Unusual times have created an unusually strong sellers' market. For noteworthy service and professionalism, please call me if you are considering selling your Cape Cod property.
Please visit all of our sponsors and say "thank you" from OCC!
UNTIL NEXT MONTH…Happy October from OCC!
Contributions are gratefully accepted!
Click here to visit our Donate page
or by mail:  Outer Cape Chorale,PO Box 474, South Wellfleet, MA 02663


If you shop on Amazon, use smile.Amazon.com and register Outer Cape Chorale as your charity of choice.
With each purchase, Amazon donates a small percentage.
Small things add up!