Sponsors
The Outer Cape Chorale is grateful to our May 2022 business sponsors.
Thank you!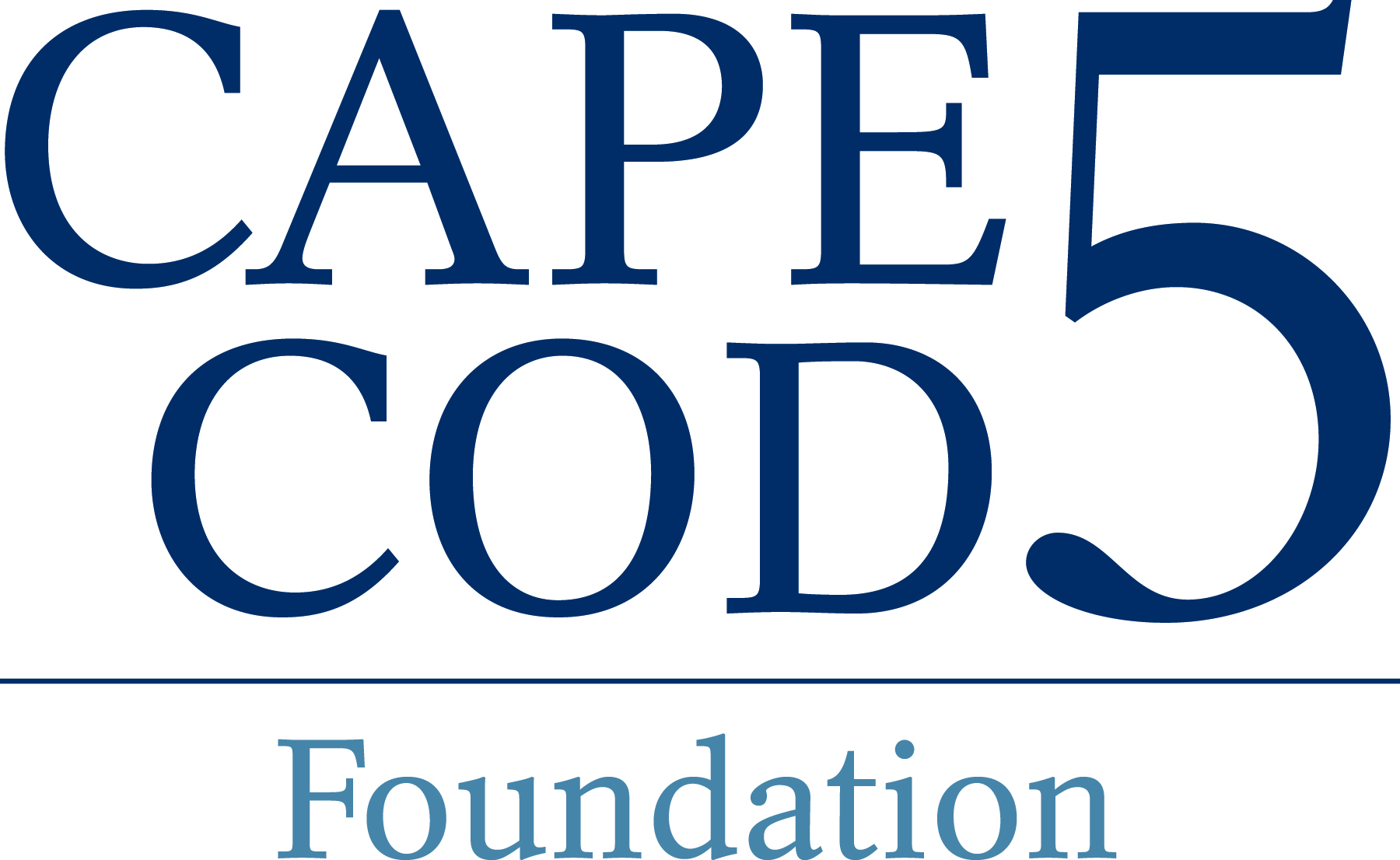 Become a Supporter!
Your generous support allows us to present our concerts free to the public. Donations help to cover the costs of concert & rehearsal venues, instrumentalists, sheet music, programs, and other vital functions.
For PayPal or credit/debit card, CLICK HERE.
Or send a check payable to "Outer Cape Chorale" to:
Outer Cape Chorale
Post Office Box 474
South Wellfleet, MA 02663
We are truly grateful for all contributions, large and small. As a not-for-profit tax-exempt organization, your donation is tax-deductible to the extent allowed by law.
And there are many other ways to support OCC – read more!
This project is supported in part by the National Endowment for the Arts.
​Sponsored in part by
the Provincetown Tourism Fund
Jeannette Bragger
Russell and Nancy Braun
Carl and Sally Brotman
Rita Burke
Joanne Verlinden and Marcia Dalbey
Kathy and Martin Fogle
Kim Marrkand and Kathleen Henry
William Hill
Keith and Bruce Lampman-Perlman
Jennifer Shannon and Jane Lea
Bob and Sue McNutt
Joyce Messenger
Sue Peters
Rick May and Jeff Tagen
Fortississimo ($500-$999)
Dennis and Kathleen Bunnell
Lonni Briggs and William Carlson
Amy Graves and Anne Cowie
Fred and Judy Gaechter
Ginny Margolies
Christopher Mason
Helga and Joerg Meixner
Stephen and Dee Munroe
Fred and Susan Todd
Scott Allegretti
Anchorage on the Cove
Anonymous
Joanne Baldauf
Curtis Balom
Chuck Griffeth and Kimber Billow
Peter and Joanna Buffington
Barbara Cary
Charles Robert and Craig Combs
Carol and Tim Counihan
Robert and Elizabeth Daglio
Suzanne Doherty
William T. Dowling
Robert and Celine Fahey
Ron and Pamela Fichtner
Sheila and Frank Filipowski
Frank and Eleanora Fisher
Richard and Karen Giusti
Paul and Monique Goetinck
Dan Silverman & Janice Gray
Florence and Arthur Green
Tina Johnson and Dikke Hansen
Cheryl Patterson and Lorraine Hart
Marie Hartley
Marty Hassell
Larry and Robin Higgins
Marne and Tony Hodgin
William Shay and James Hood
Jim and Johannes Husson-Cote
Tom and Gunther Jahnke
Kip Keene
Judy Keller
Kay Kelley
Barbara Knapp
John Krajovic
Jan La Tanzi
Rick Valachovic and Mary Kay Leonard
Jane and Kevin Lowey
Alexandra MacDonald
Martha Magane
John and Joan Marshall
Kathleen Musser
Stephen and Kristine Nasinnyk
Dana Noble
Rosemary Otocka
Bertram and Marla Perkel
Richard and Judy Pesce
John and JoAnn Phillips
Richard Salmon and Mark Phillips
Gary Reinhardt
Craig Combs and Charles Roberts
Stephen and Diane Roehm
Diane and Malcolm Rose
Irma Ruckstahl
Irwin and Sandra Schorr
Margaret Shea
Peter and Dilys Staaterman
Nancy Sweeney
Donald and Lisa Thimas
Karen Thompson
Jesselyn Tobin
Sally Deane and Louise Venden
Barbara Wood and Jay Vivian
Deborah Abbott
Marian Averback
David and Chip Bailey-Hyslop
Virginia L. Barath
Daryl Bladen
Richard Bock
Ted and Pam Borman
Emily K. Bost
Joanne Broderick
Colin Brown
Judith Bruce
Sherry Medeiros and Leigh Burroughs
Ken Chase
Mr. and Mrs. James Chmura
Steven Montoya DDS and Yong Chun DDS
Samuel Cohen
Greg Peach and Lynn Conover
Mark Cortale
Rigney and Robert Cunningham
Marca Daley
Peter Trainer and Carol Etzold
Andy Falconio
Richard Fennell
Susan Flaws
Ken Okin and Chester Fojas
Andrew and Deborah Freeman
Lee Glickenhaus
Laura Goldsmith
Anne Cowie and Amy Graves
Nancy Hall
Christina Johnson and Marta Hansen
Roz Diamond and Michael Harnett
Hersheldon's Leather
Alan and Christine Hight
Keith and Barbara Honda
Madeline Entel and Bruce Hurter
Dayle Joseph
Kerry Insurance
Martha Koster
Dennis W. & Paula Champagne Lawton
Bob and Pat Lindquist
Kathryn Livingston
The Livingston Family
Molly Lofgren
Marsha Sirota and Carol MacDonald
Norma Marcellino
Peg and Paul Marrkand
Sandy and Bruce Mason
Pauline McGaughey
Michael and Ellen Mulroney
Diane Pansire
Jan Van Tassel and Steve Park
Rosa Paunero
Ettore and Laura Raccagni
Michael Fisher and Paula Richman
David and Shira Sands
Lucy Siegel
David Smith
Lynn Southey
Heather Thomson
Michael Tuck
Mary Kay Leonard and Richard Valachovic
Nicola Vichert and Sonia Vallianos
Marilyn and Karen Watson-Etsell
Sewall Whittemore
Wendy Willard
Martha Wilson
Christine and Jon Winder
Susan and George Abbott
Mary Ellen Ackerman
Lynne Mixner and Penny Ackley
Lauren Kaufman and Lee Adler
Katherine Alimanestianu
Bonnie Baker
Stephanie and Charles Bartlett
Maggie Bartlett
Elaine Baskin
Carol Proctor and Barbara Benjamin
Ellen and Richard Bernstein
Edwin and Carol Bikofsky
Steven Cole and Adele Blong
Nancy Truitt Bloser
Sandra Delzotti and Julia Bruno
Jane Bunker
Joseph and Sharon Buteau
David and Cherie Byron
June Cameron
Marie Canaves
David and Diane Carlson
Christine Castellano
Anne Kenney Chaplin
Edward and Agnes Chatelain
John Guerra and Jay Coburn
Harold and Fay Cole
Jeff Love and Kathleen Collins
Dorothy and Robert Coombes
Kenneth Oxtoby and Jane Corbin
Donovan and Roberta Cornish
Catherine Cotter
Kevin and Beryl Daley
Elizabeth De Lima
Connie Tavanis and Mary Decremer
Michael Harnett and Roz Diamond
Joan Gibbons and Judith Dozois
Eric Dray
Lucy Duffy
Susan Eenigenburg
Katharine Eglee
Ruth Ostenson and Joann Eldridge
Suzanne Eppley
David and Merrill-Mead Fox
A. Mark Gabriele
Betty Galligan
Marilyn Gardner
Donald German
Margaret Gibbs
Robert and Carol Gorman
Dianne Gregory
Kevin and Shawn Grunwald
Ruthann and Kurt Hellfach
Ken and Jan Hogue
Robert and Joan Holt
Steven and Elaine Horne
Howard and Anne Irwin
Priscilla Jacket
Janet Kaiser
Angela Karami-Lanfranchi
Catherine Kautz
Mary and Sterve Kearns
Katie Kelly
Jan Kelly
W. Scott and Moira Noonan- Kerry
Cindy Kuchenbecker
Mary and Ron Mador
Carol Magenau
Page McMahan
Helen McNeil-Ashton
Deborah and Dennis Minsky
Martha Moynihan
M. Loretta Neilsen
Carol Dansky and Mary Nicolini
Dana Nobel
Marie Oastler
Thomas O'Brien
Maureen Osborne
Ruth Ostenson
Donald and Joanne Patterson
Gwendolyn Pelletier
Kathryn Poor
Dee and John Portnoy
Jill Putnam
Judith Recknagel
Mary Deshon and Carolyn Rogers
Garrett and Marguerite Roosma
Martin and Lorraine Rosenbaum
T James and Jane Rudd
Carolyn Scafidi
Paul and Diane Scheffler
Donna and John Schleicher
William and Carolyn Schold
Sharon Seibel
Miriam and Peter Selig
Tom and Robin Slack
Manny and Liz Smith
Carolyn Smith
Lora and Mike Snyder
Jacqueline Stowell
Joan Ann and Jack Sundermier
Sweet Earth Landscapes
Connie Tavanis
Nancy and Brian Trainor
Carol and Dennis Umbriaco
George and Eileen Vermilyea
Nancy Wendlandt
Thomas and Darlene White
Foundations, Organizations, and Matching Gifts
Alight Solutions
AmazonSmile
Anonymous Matching Gift Donor
Benevity
Charles Sumner Bird Charitable Foundation
The Companion Animal Program
Cybergrants – State Street
Facebook Fundraiser by Dianne Kopser
IBM
In memory of Diane Brown Rose:
– Carl and Sally Brotman
– Curtis Balom
– Jeffrey Brown
– Rita Burke
– Rita Cottone and friends
– Joan Gibbons and Judith Dozois
– Robert and Joan Holt
– Leslea and Mary Vazquez Newman
– OCC Chamber Singers & Artistic Director
– Dilys and Peter Staaterman
– Michael Tuck
In honor of Marty Hassell and Ellen Anthony:
–  Sandra Anderson
–  Rita Burke
–  Martha Hellender and Lawrence Christiano
–  Carol Davis
–  Nancy Decker
–  Marilyn Gardner
–  Christopher Mason
–  Steve and Lou Mason
–  Sue Peters
–  James Summers
–  Karen Thompson
–  Stephen and Bobi Young
Kim Marrkand and Kathleen Henry in honor of Curtis Balom
Anonymous in honor of Chamber Singers
Gregory Sands in honor of David and Shira Sands
Patrick and Shane Adams-Reviere in honor of Jeff Tagen
Farber-Katz Charitable Fund in honor of Susan Todd
Ameriprise Financial
Anchorage on the Cove
Art's Dune Tours
Atlantic Spice
Bayberry Garden Center
Ben & Jerry's Eastham
Berta Walker Gallery
Bird Watcher's General Store
Blu Day Spa
Bodybody
Bookstore & Restaurant
Berkshire Hathaway / Susan Peters
Cape Cod Five
Cape Tip Sports
Chocolate Sparrow
Del Mar Vacations
Earth House
East End Books
Essentials
F. S. Morgan
Fanizzi's Restaurant
Far Land Provisions
George's Pizza and Pub
Global Gifts
Grass Roots Landscaping
Great Music on Sundays @ 5
Harbor Lounge
Harbor Stage Company
Kathleen Henry, author
Joe Coffee
Jules Besche Stationers
Dr. Gerard Kinahan DMD
Lewis Bros
Lobster Pot
Local Colour
Mac's Seafood
Marc Strauss, author
Mate/Kyle Ringquist
Maureen Osborne PhD
Mews Restaurant & Café
Napi's Restaurant
Nauset Flooring Co.
Nut House
Pine Moorings
Penney Patch
Provincetown Banner
Provincetown Bookshop
Provincetown Chamber of Commerce
Provincetown Community Television
Provincetown Dental Arts
Provincetown Fudge Factory
Ptown Bikes
Salty Market
Seamen's Bank
Shalom's Gift Shop
Shop Therapy
Shor
Snip
Song of Myself
Spiritus, Bubala's, 186 Local
St. Mary of the Harbor
Truro Vineyards
Unitarian Universalist Meeting House,
Provincetown
Van Renesselaer's Restaurant & Bar
Wardrobe
Wellfleet Harbor Actor's Theater
Wellfleet Marketplace
West End Salon
Wellfleet Spirits Shoppe
Womencrafts
WOMR
Zinnia