The Outer Cape Chorale and Chamber Singers present
Sea, Sand & Song
A program of music inspired by the beauty of Cape Cod
featuring Ronald Perera's Why I Wake Early, based on the poetry of Mary Oliver
and a program of songs, composers, and more – all from or about our beloved Cape Cod!

Friday May 18th and Saturday May 19th at 7:00 PM
Provincetown Town Hall
Sunday May 20th at 3:00 PM
Nauset Regional Middle School, Orleans
Mark Your Calendars!
Admission is free – donations gratefully accepted
Related Special Events!
Sun, Sand, and See: The Beauty and Inspiration of Cape Cod, May 6, 3:00 pm.
This presentation will feature a farmer, a clammer, an art historian, a park ranger, and a musician—all members of the Outer Cape Chorale, who will stories of Cape Cod's beauty. It will also include recitations of Mary Oliver poems, as well as an art show by 20 visual artists from the chorale. Salt Pond Visitor Center, 50 Nauset Rd., Eastham.
Walk: The Poetry of Mary Oliver at Blackwater Pond, May 9, 1:00 pm. 1 ½ hours, 1 mile.
Ranger Jody Anastasio and writer Kathleen Henry, both members of the Outer Cape Chorale, will explore the place that inspired several of Mary Oliver's poems. Reflect on the natural elements that play into pieces from the upcoming Outer Cape Chorale concerts. If you would like, bring your favorite Mary Oliver poem to share. Meet at the Beech Forest Trail parking area, Race Point Road, Provincetown.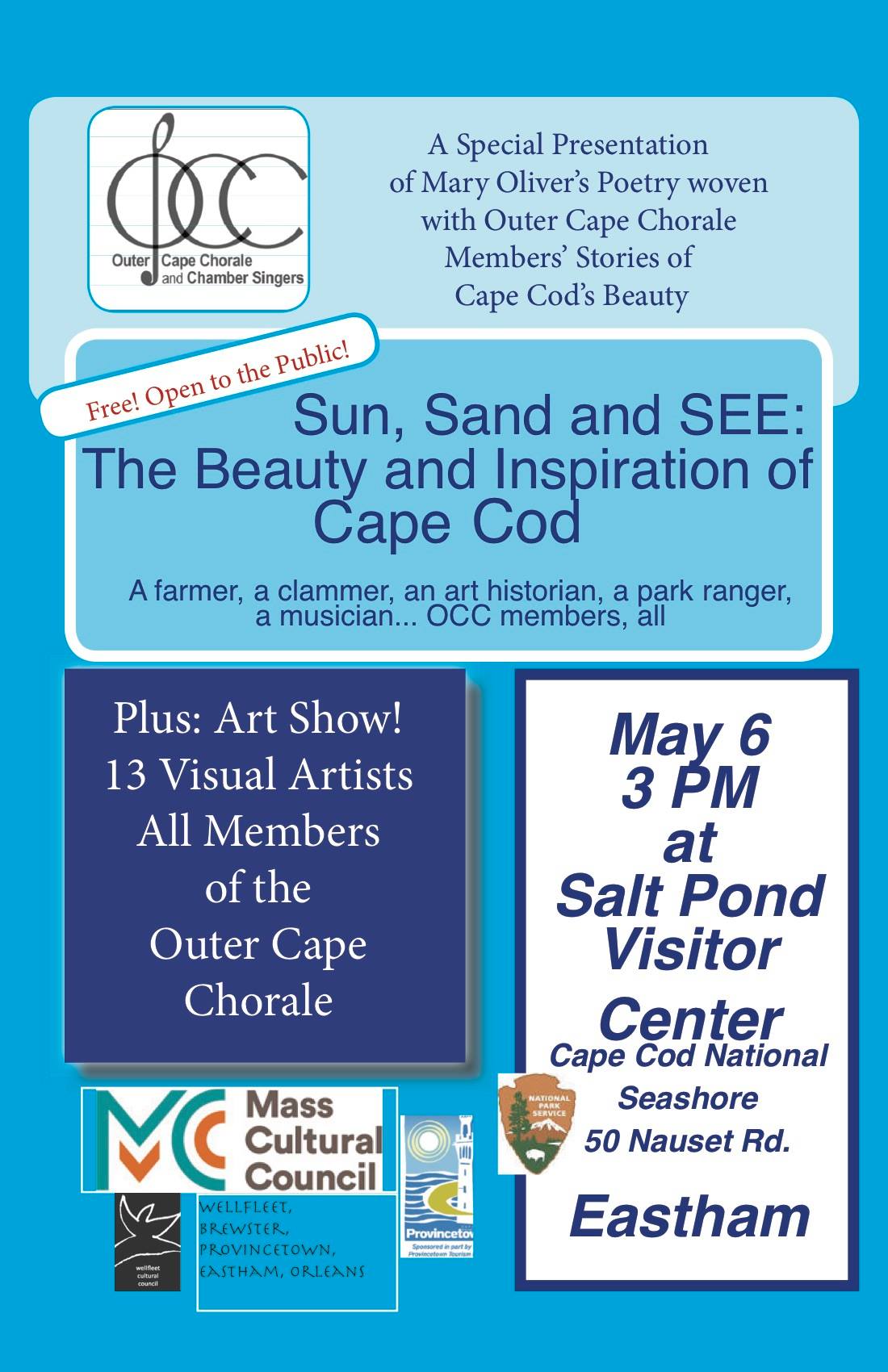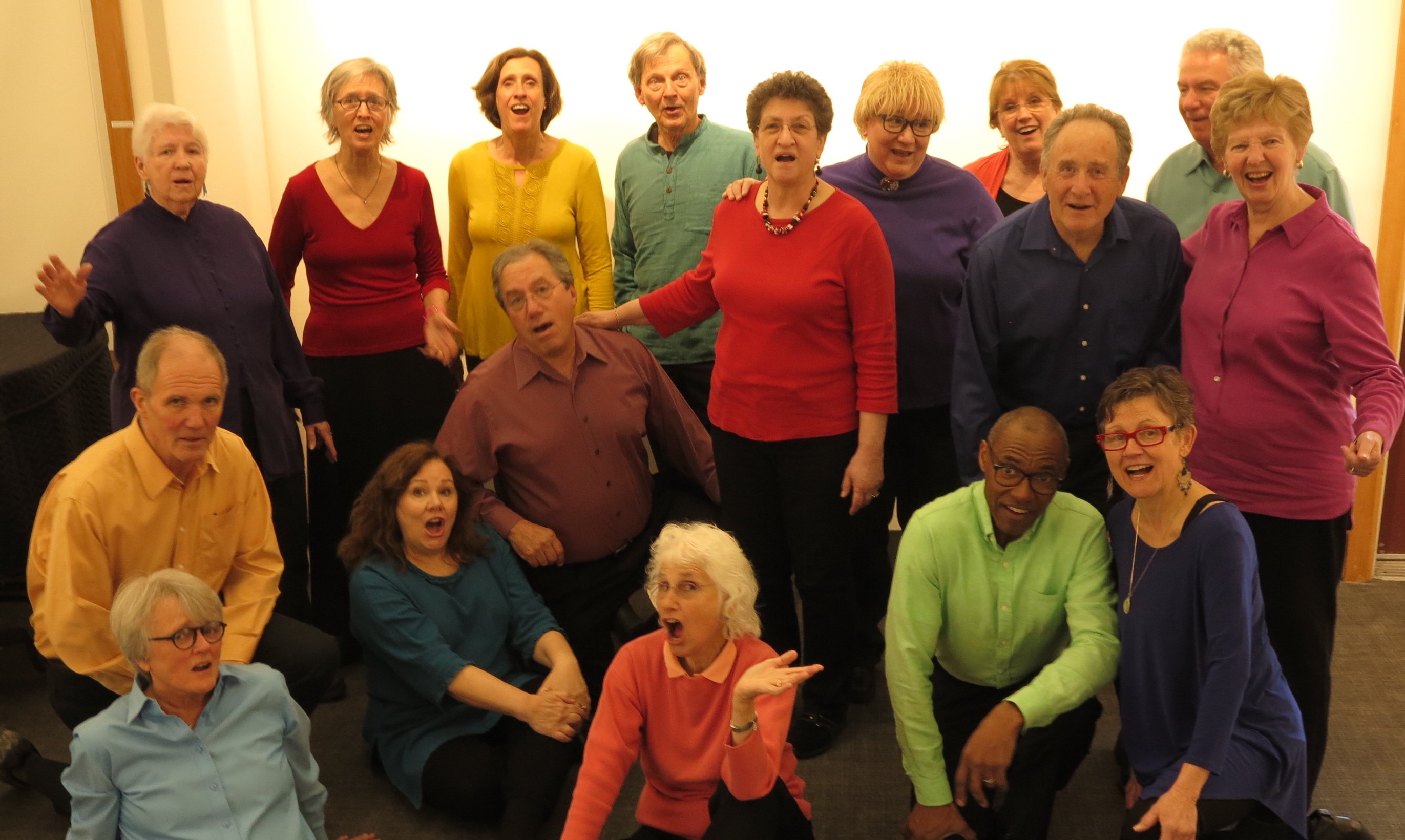 Chamber Singers
An auditioned a cappella ensemble singing a variety of repertoire from Bach to Jazz
We'll be appearing near you this summer!